Important experiences in health surveillance are highlighted at Expoepi
For the competition, 805 submissions were received and 76 experiences and scientific papers presented from all regions of the country
'To share and discuss issues important to the consolidation of the Unified Health System (SUS), and reward professionals and health services in the country who have excelled in implementing health surveillance actions', was the goal of the National Exhibition of Successful Experiences in Epidemiology, Disease Control and Prevention (Expoepi), held at the Convention Center in Brasilia. "The idea of the event is that people can reproduce and replicate good examples. We're not talking about new strategies but new ways to implement such actions", says The Ministry of Health's Secretary of Health Surveillance (SVS/MS), Dr. Jarbas Barbosa, who notes that the initiative's aim is to show how, locally, a more creative, more effective, manner of developing a specific strategy has been found.
In its 12th edition, Expoepi featured 21 thematic panels, 15 competitive exhibitions, two round tables and a lecture. For the competition, 805 submissions were received and 76 scientific papers and experiences from all regions of the country were presented. Approximately 3,500 people attended the event. "This year's event was the biggest edition of the exhibition in terms of the number of people and [in terms of] studies from municipal and state health departments, which were submitted to the competitive show.
Read [+]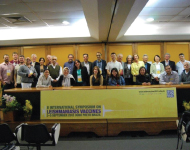 The Brazil occupies a prominent position in the international scientific scenario of neglected diseases; in the case of leishmaniasis, its position is even more evident
Leishvaccines gathers world experts around the topic
Henrique Nery Costa, the 2nd International Symposium on Vaccines for Leishmaniasis, Leishvaccines, brought together members of the worldwide scientific community who are engaged in this issue, in Ouro Preto (MG).
Dr. Alexandre Barbosa Reis, president of the international event, explains that a lot has changed since the 1st Leishvaccines. "The symposium has established itself as a medium-to-large size international event. At the first Leishvaccines there were only 40 researchers and no students, not even postdocs. The idea then was to establish a priority of...
It is known that low income is associated with a higher incidence of mental illnesses, although it is unclear to what extent poverty is a cause or consequence
Mental
disorders lead to neglected
people
Despite advances in psychiatry in recent years, and although mental disorders have received more attention, people suffering from some kind of disorder are still neglected. This issue has roots in the history of psychiatry, according to Dr. Ana Luísa Lamounier Costa, psychiatrist at the Health Ministry, Federal District, and master of Philosophy at the University of Brasilia (UNB).
"Only with Phillippe Pinel, in the eighteenth century, was there an attempt to classify and treat mental illnesses, and not only isolate patients in asylums, where they were often treated with violence", says the expert.
UnB grants the title of Professor Emeritus Master of Tropical Medicine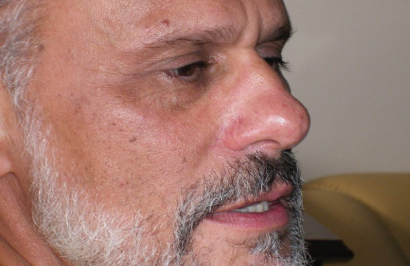 Despite being viewed with some contempt, especially by professionals from hegemonic, non-tropical countries, Tropical Medicine has managed to rediscover itself, grow in importance and impose itself on the international scientific community
The highest honor awarded to a university professor, the title of Professor Emeritus, has been awarded to Dr. Carlos Eduardo Tosta by the University of Brasilia (UnB).
The appointment, approved unanimously by colleagues in the field of Pathology, at the School of Medicine and the University Council of UnB, was made in recognition of activities that he developed over 43 years of academic life. "I always wanted to be a professor. Soon after my graduation in medicine in 1968 I was hired as an immunology teaching assistant at the State University of Rio de Janeiro (UERJ) and the Federal University of Rio de Janeiro (UFRJ).
In 1970, when I became a full-time professor (exclusive dedication), I opted for UFRJ where, shortly after, I took part in the first Masters in Tropical Medicine" recalls the professor. In 1972 he took up the challenge of working at the University of Brasilia. Apart from a four year period at the University of London to do his phD and post-doctor's...
Read [+]
New president of IFTM talks about difficulties and their expectations for the next 4 years
Claudio Tadeu reckons it is reasonable to assume that greater financial resources for science, technology and innovation and education, combined with a rigid monitoring of financed projects, may raise Brazil to an even higher position
The first Brazilian to take over the presidency of the International Federation of Tropical Medicine (IFTM), the Fiocruz immunologist, Dr. Cláudio Tadeu Daniel-Ribeiro is planning his next steps in this new challenge. Despite claiming that the current scientific scenario in Brazil has changed, he argues that massive investments are required in this area...
Read [+]

Due to difficulties in obtaining licences for publishing complete papers, the section Good Science will currently only provide a link to selected articles from PubMed, and when they are free of charge, to the complete article.
Below is a selection of for this month of November of publications related to Tropical Medicine from important international journals.
Global trends in antiretroviral resistance in treatment-naive individuals with HIV after rollout of antiretroviral treatment in resource-limited settings: a global collaborative study and meta-regression analysis
Sex steroids, immune system, and parasitic infections: facts and hypotheses. (Nava-Castro K, Hernández-Bello R, Muñiz-Hernández S, Camacho-Arroyo I, Morales-Montor J.)